An Award-Winning Experience Awaits You
American Association for
State & Local History
2022 Albert B.
Corey Award
Read More
Watch Video (minute 45:15)
Indiana
Historical Society
2022 Outstanding
Collaborative Project
Read More
Watch Video (minute 13:15)
Your excursion on magnificent Cedar Lake will depart from the Cedar Lake pier. Check-in is required at The Museum at Lassen's Resort front desk.
Premium Route
From Coffin's Shady Beach at the south end to Midway Ballroom at the north shore, discover Cedar Lake's resort-era history. Note: Steamer Dewey capacity limited to 16 passengers for this route.
45 minutes
$35 adult/$30 child under age 13
Monon Route
Journey to the site of the former Monon Railroad Depot from Lassen's Resort while you learn the science of steam power and how Cedar Lake became a resort destination.
20 minutes
$15 per person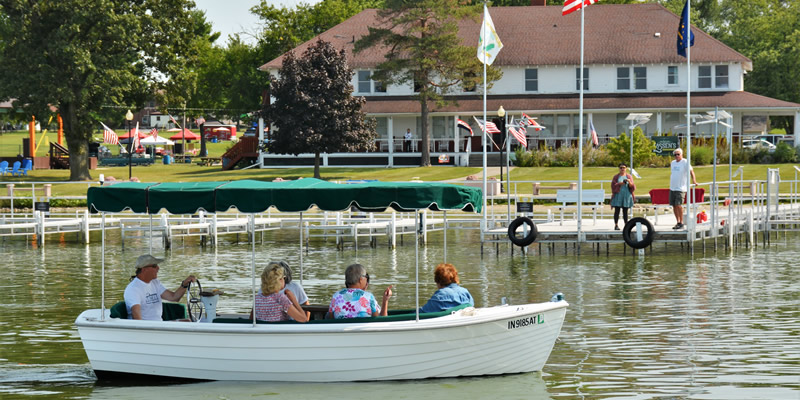 Baby Dewey
Enjoy a more intimate experience as you explore magnificent Cedar Lake in our 6-passenger electric boat. Sunset cruises will be available.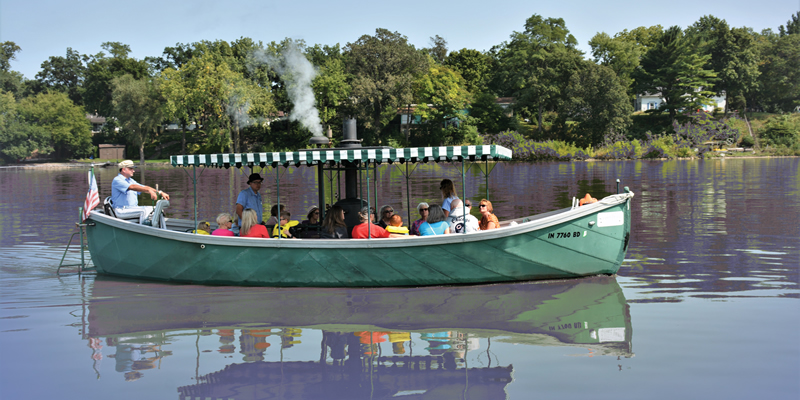 Steamer Dewey
Steam across Cedar Lake in an authentic 1915 steamboat. Seats up to 20 passengers. Choose from multiple routes on Wednesdays from June 14th to September 27th. Special Event: July 26th – Steam Through History Day
Charter a Vessel
Looking for a unique experience for your special occasion, business meeting, or group outing? Consider chartering a Dewey Line vessel. Charter availability is limited to weekdays.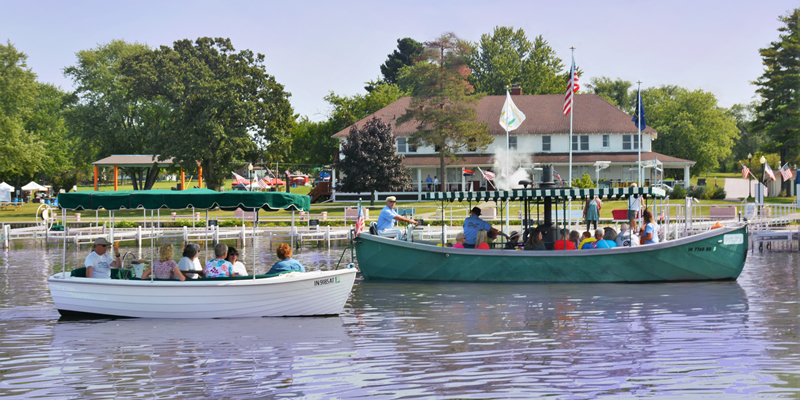 Advance purchase is strongly recommended. Please arrive at least 15 minutes prior to departure time. Walk-ups are permitted, but schedule is subject to change and desired voyages may not be available. Members, please contact us to receive your 20% discount on the Premium route.