Champion our programs
& the volunteers who present them.
A volunteer's value added contribution is $26.76 per hour. With over 7,000 hours of volunteerism last year, that represents more than $187,000 donated in support of our mission. Provide the operating resources our volunteers need with your gift to the Innovation Fund.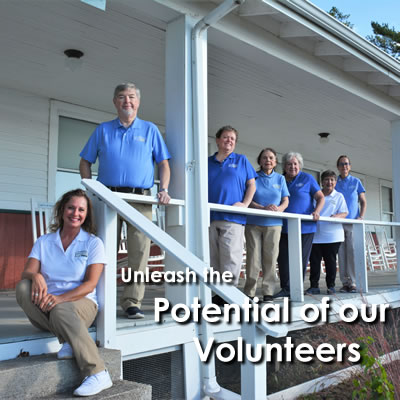 Details
Behind every innovation fund program at The Museum at Lassen's Resort is a team of volunteers who work tirelessly to bring history alive. And behind those volunteers, are incredible donors like you who ensure that the Association has the resources it needs.
For some, nonprofit volunteerism is a reason to wake up, get out of the house, and the most meaningful way to connect with others. At The Museum at Lassen's Resort, volunteers use imagination to develop creative experiences that result in a tourism attraction where history is made fresh and relevant.
Support the efforts of the volunteers striving to make history with your gift to the 2022 Innovation Fund  > Donate now